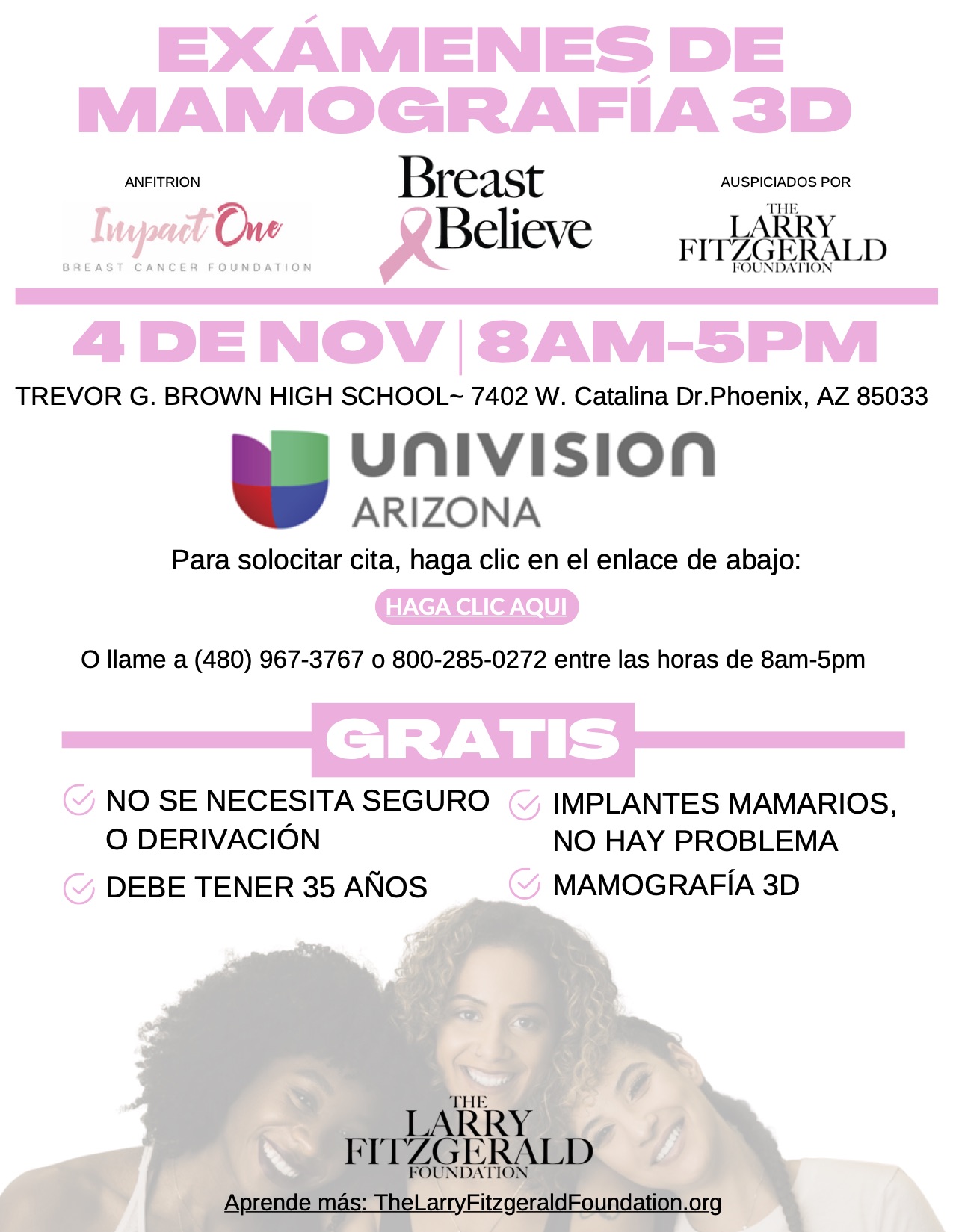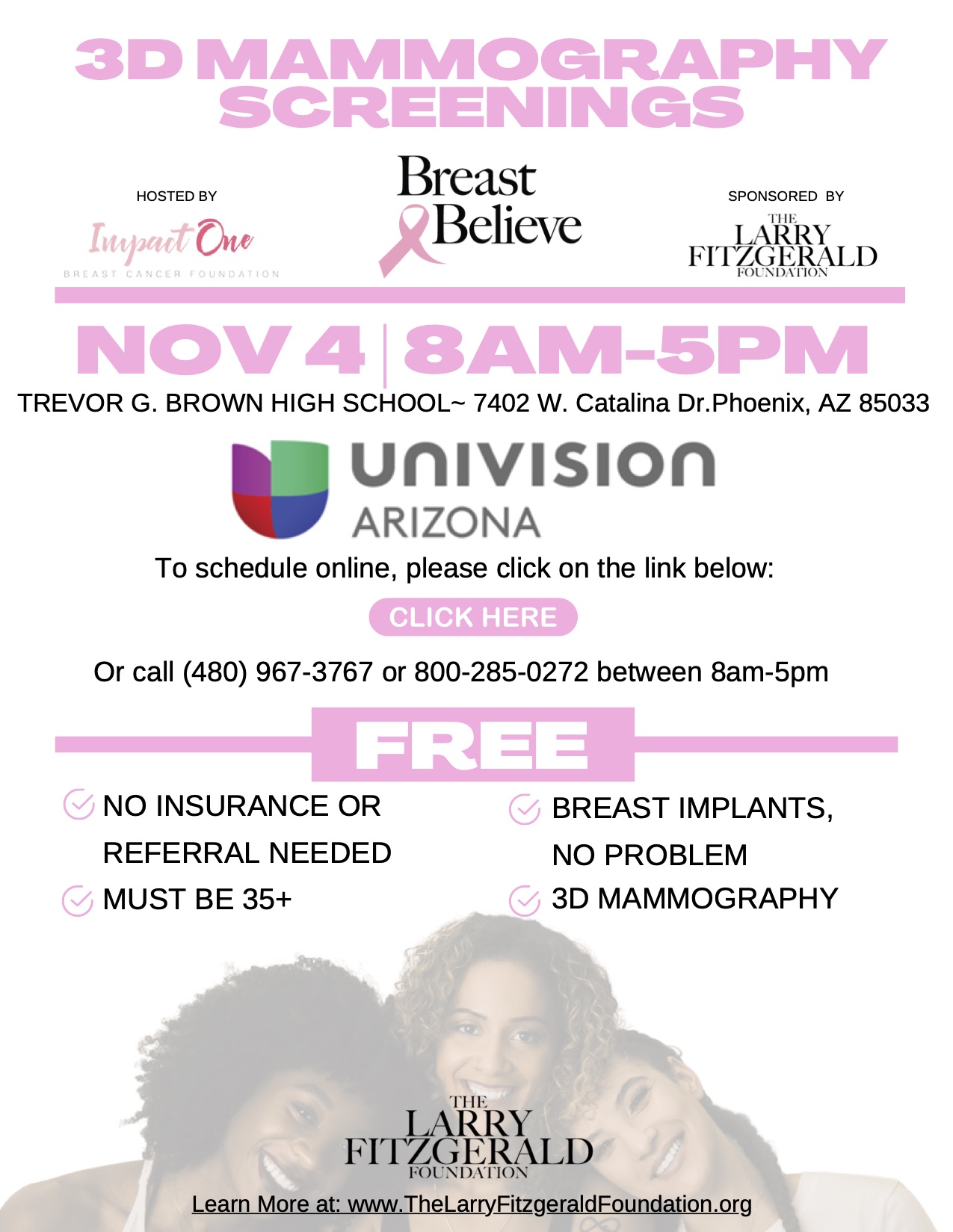 We are thrilled to partner with the Larry Fitzgerald Foundation to provide free 3D mammogram screenings!
We are committed to helping women in the now and are excited to help provide this free service to the Phoenix community. 
Event Details:  Call or schedule online 602 967 3767
Date: Saturday November 4, 2023
Location:
TREVOR G. BROWN HIGH SCHOOL
Time: 8am – 5 pm
More information on the event:
At the event, women will have the opportunity to receive a free 3D mammography screening, without the need for insurance or a referral. Our goal is to make sure every woman has access to this important screening, so please spread the word and invite your friends and family!
In addition to the screening, we will also have a variety of resources and information available for women. We understand that this can be a scary and overwhelming experience, and we want to make sure that every woman feels supported and empowered.
Space is limited, so please register now to secure your spot!
We want to make sure that everyone who needs a screening has the opportunity to receive one, so we encourage you to register as soon as possible.